The Chicago Section IFT provides an annual graduate student teaching assistantship for the Food Science Product Development course at the University of Illinois. This support positively impacts the graduate student Teaching Assistant (TA), as well as the many undergraduate students enrolled in the course. In addition to receiving financial assistance, the graduate student gains teaching, supervisory, and mentoring skills. Undergraduate students receive more personal attention in the course when a TA is available to support the faculty member instructing the course.
At the University of Illinois, the Product Development course serves as the capstone experience for food science students. This course unites the knowledge and skills gained throughout their undergraduate program into a one semester-long hands-on learning opportunity.
The Chicago Section IFT provided $28,000 over four years (2012 to 2015), supporting one TA each year. In 2016, CSIFT established an endowment at the University of Illinois. The income from a $175,000 contribution provides annual funding for a teaching assistant in food science product development.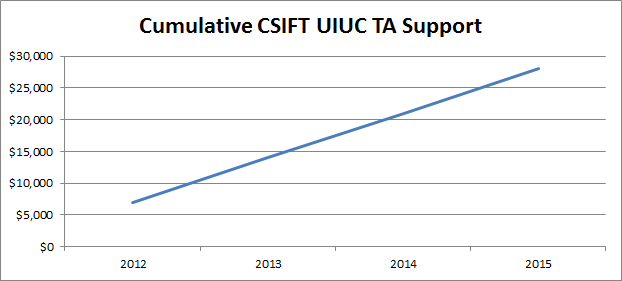 A video message from the first recipient of the Chicago Section IFT graduate student teaching assistantship.
2013 Product Development Class Activities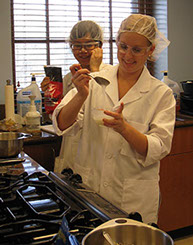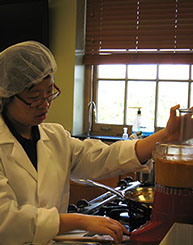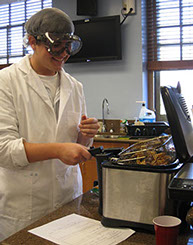 In 2016, Candice Mazewski, a second year Masters student, received the CSIFT-sponsored Teaching Assistantship. Below is the complete list of recipients. For more information on the Scholarship, open the "Background and Information" tab.
Recipient Name | Freshman Year
Eliana Rosales | 2012
David Bloom | 2013
Harry Bansal | 2014
Candice Mazewski | 2015
Candice Mazewski | 2016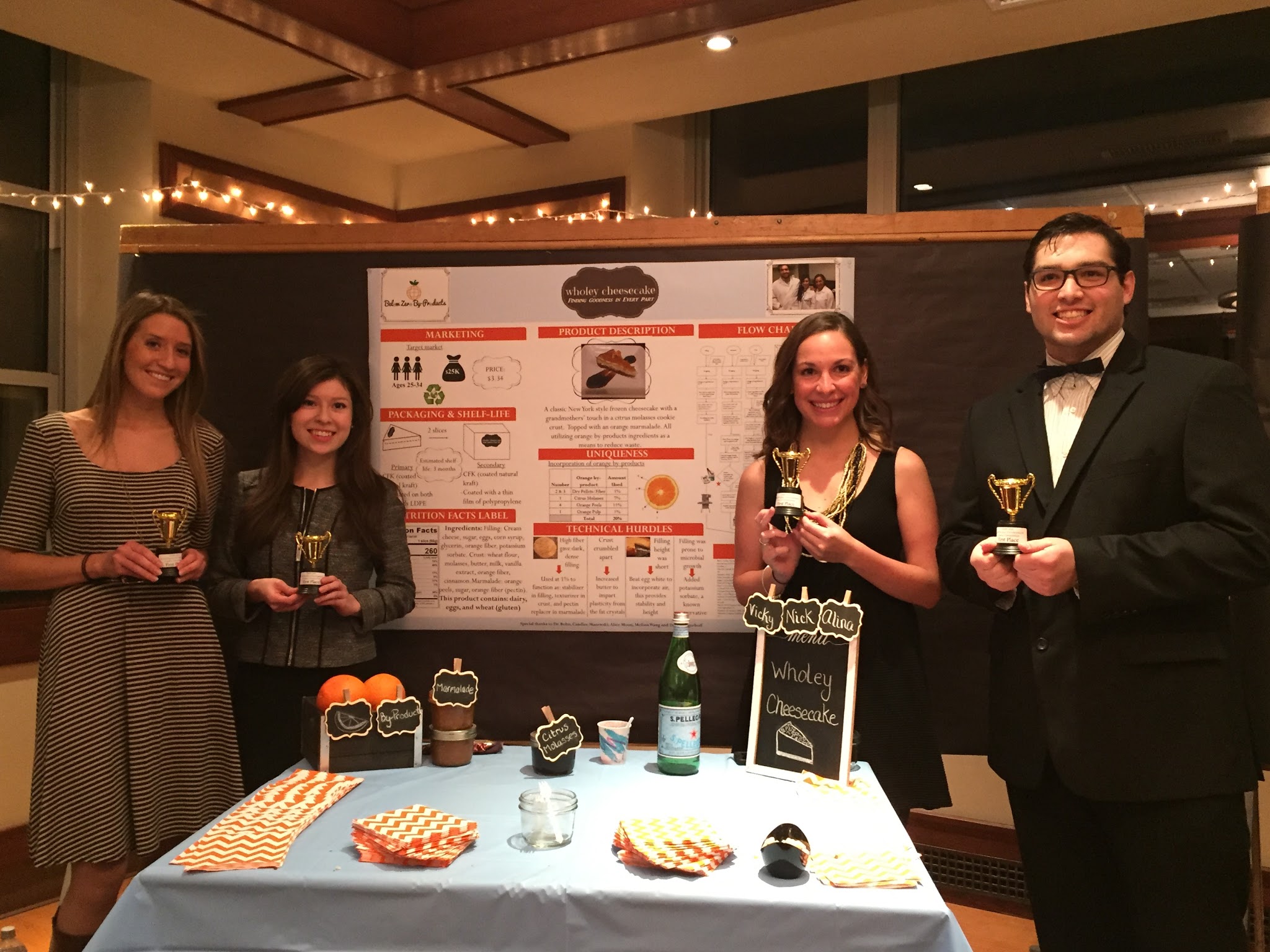 The 2016 CSIFT sponsored Teaching Assistant, Candice Mazewski (left), with one of her student product development teams.
We use cookies and we also use Google Analytics. By continuing to use this site you consent to the use of cookies. You can view more info about this and personal data on our Privacy Policy page.