This program qualifies for IFT Certified Food Scientist (CFS) recertification contact hours (CH). CFS Certificants may claim a maximum of 1.5 CH for their participation in this program.
The Professional Development Team is excited to bring you our next event. It will be a Technical Session surrounding the Clean Label Movement. We will have unique format with a main speaker followed by a panel discussion.
Breakfast will be provided.
7:30am: Registration and Breakfast
8:00-8:45am: Main Topic
8:45-9:00am: Networking Break
9:00-9:45am: Panel Discussion
9:45-10:00am: Door Prizes, Wrap up
10:00-10:30am: Optional Tour of FONA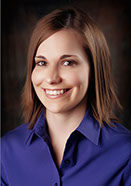 FONA International Consumer Insights Manager
Pamela leads the strategic development of domestic and global consumer insight platforms and programs for FONA. She utilizes cutting edge trend databases, listening tools and consumer interaction to bring customers meaningful insight into what's happening with consumers today and what they are looking for in terms of products and flavors. Pamela received a B.A. in marketing from North Central College in Naperville and an M.B.A. from Aurora University in Aurora, IL.
To launch a successful product in 2016, food and beverage companies must go beyond compliance. They must identify and understand the preferences of retailers and consumers who know what specific ingredients and processes they want or don't want in their food products. This presentation will provide an understanding of consumer perceptions and preferences for clean and simple products and what this means to the food industry.
Kathleen Crossman, Vice President of Regulatory, FONA International, Inc.
Kathleen has more than 25 years of experience in the food/flavor regulatory environment. She leads FONA's regulatory team to help mitigate risk and keep FONA's products and customers safe. Kathleen has developed training programs and audit plans that ensure ongoing organizational compliance.
Lynda Carroll, Vice President Applications, Z-Trim Holdings
Lynda is responsible for overseeing all the application work at Z-Trim, as well as being deeply involved with sales and customer support. Lynda has experience in both R&D and Culinary, contributing to application work and quality assurance throughout her career. She has a BS in Food Science from University of Wisconsin-River Falls and Certificate of Baking and Pastry Arts from Kendall College.
Jigar Rathod, Senior Food Scientist, TIC Gums
Jigar has over 20 years of experience in food product development, formulation, emulsion technology, ingredient functionality, scale up and dairy processing. Jigar currently works on many clean label dairy application projects at TIC Gums. He has his MS in Food Science from Rutgers University.
Lou Windecker, Senior Principal Food Scientist, Griffith Foods
Lou has 39 years of experience in the food industry with a strong focus in product development. He has been at Griffith Foods for 29 years developing seasonings for all types of products, concentrating on proteins for the last 13 years. Lou has a MS in Food Science from the University of Illinois.
Susan Bergman, Regulatory Compliance Manager, Griffith Foods
Susan has been in the food industry for 11 years, 8 of which have been with Griffith Foods. She has a Bachelor's Degree in Biology with a Genetics Concentration from Purdue University and strong expertise in both FDA and USDA labeling.