---
9:00 – 10:15 AM: Insights from Food Entrepreneurs
10:30 – 11:45 AM: Innovation Insights & Consumer Trends: 2015 Dietary Guidelines for Americans (DGAs)
11:45 AM – 12:30 PM: FutureFood: Today's Innovation, Tomorrow's Dinner
1:00 – 1:45 PM: Interview Best Practices & Tips
2:00 – 5:00 PM: Schedule an Appointment with a Chicago Area Recruiter
Looking for a new opportunity or an internship? Post your resume

This program qualifies for IFT Certified Food Scientist (CFS) recertification contact hours (CH). CFS Certificants may claim a maximum of 2.5 CH for their participation in this program.
---
Whether you are currently interested in starting your own business, or considering it for the future, you won't want to miss hearing these insights from our panel of food entrepreneurs. Our panel will be covering all aspects of starting your own business, from the initial concept to the financial end and more.
Learn from those who have recognized a need or identified a gap, and took the initiative and courage to address it and start their own business. Hear your question or concern get addressed by the panel by clicking this link to submit your question by 30 October 2016. Start your day at the Chicago Section IFT Symposium and Expo by attending this event.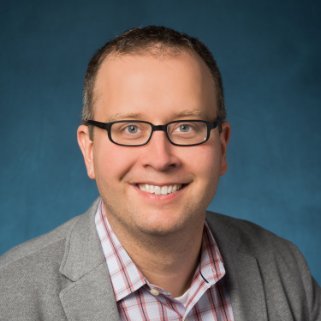 EJ Reedy
Director, Polsky Center for Entrepreneurship and Innovation, University of Chicago
E.J. Reedy oversees many of the Center's external outreach and partnerships, alumni relations, and outcomes tracking. Prior to joining the University of Chicago, E.J. worked for more than 10 years at the Kauffman Foundation, the largest philanthropy in the world supporting entrepreneurship and innovation. E.J. has been very involved in work to promote positive entrepreneurship policies and data development.
Matthew Botos - CLICK FOR BIO
CEO, ConnectFood
Matthew Botos is the President and CEO of ConnectFood. ConnectFood.com is the knowledge exchange platform that connects industry and regulatory professionals to start, run, grow and safely produce new food products in an industry where the small and medium-sized food industry makes up the majority of companies. ConnectFood is a data driven, end-to-end solution of expert analysis, tooling, and training to safely create industry innovations.
Matthew Botos is the former Director of the Illinois Center for Food Safety and Technology, a non-profit consortium of Illinois food companies, regulatory personnel and academicians focused on food safety and the advancement of science and technology for both local and global food sources. As Director, Mr. Botos managed and administered statewide outreach programs and clusters involving the training and education of industry, regulatory, and academic institutions.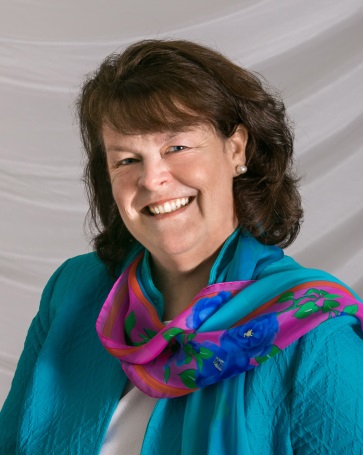 Stephanie Lind - CLICK FOR BIO
Founder & CEO, Elohi Strategic Advisors
A food and beverage industry veteran, Stephanie Lind has made a career of helping small and large brands find their ways into the North American consumers' belly. Combining an unusual portfolio of Sales, Marketing and Supply Chain experiences while working for industry leaders including PepsiCo and Sysco, she crafted national account strategies that tripled the size of key brands and renewed contracts valued at over $1B annually.
Over the course of her career she interacted with largest retailers and restaurants in the world. She monitored and refined corporate programs for import and export to Canada and other countries to ensure her customers' daily operations continued uninterrupted. Stephanie managed Fortune 500 inside and outside sales team with a reputation for maintaining a broad diverse network with a penchant for mentoring young women through the maze of corporate culture and politics.
Kendra Peterson
Chef/Owner Drizzle Kitchen, Private Chef Services
With a degree in nutrition and a taste for all things delicious, Kendra Peterson is the proud owner and executive chef for Drizzle Kitchen – an allergy-friendly private chef service providing weekly meal service and private cooking lessons to clients in greater Chicagoland.
From busy families and working professionals to athletes and celebrities, Chef Kendra and her team help clients discover that Customized Clean Eating within allergy and/or nutritional restrictions is not only easy to achieve but also satisfying and delightful. Since 2006, Drizzle Kitchen has received numerous accolades for food innovation, creativity and Chef Kendra's contagious passion for food that keeps clients and families safe, healthy and excited.
Chef Kendra currently serves on the Chicago Food and Nutrition Network Board and as a food and nutrition contributor to The Yoga Shanti Studios in New York. She also plans to publish her first cookbook in early 2017.
Joseph James Slawek
Founder, Chairman & CEO, FONA
After years in the flavor industry, Joe saw the need for a different kind of flavor company that had both great technology and great service. He calls it "high tech, high touch."
Joe wanted to build an organization that could compete with the largest international flavor companies across a range of market segments, but also connect with customers as only small companies can, developing relationships, sharing visions, methods and time.
He founded FONA in 1987 on these principles. It's this commitment to customers that makes FONA a special — and very successful — organization. In 2016, FONA was awarded the Food Quality & Safety Award and in 2015 was honored nationally by Great Places to Work® as the #3 small/medium manufacturer. FONA has repeatedly been named one of the 101 Best and Brightest Companies to Work For both nationally and locally. Joe was honored with the Ernst & Young Entrepreneur of The Year® award for Manufacturing in the Midwest in 2011.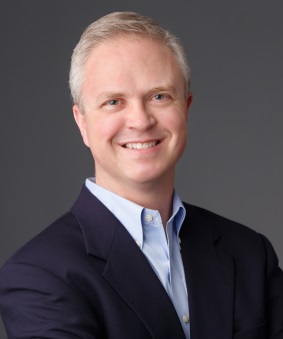 David Woodburn - CLICK FOR BIO
CEO of Blue Prairie Brands
Blue Prairie Brands is an early-stage company developing proprietary ingredient and finished products for use in the functional food and dietary fiber markets. Our prebiotic ingredients help maintain a healthy gut environment for beneficial bacteria while reducing the need for added sugars.
Earlier, David developed the business plan and raised the capital to grow Chromatin into a multinational leader in sorghum seed. David honed his financial and investment skills as a sell-side research analyst for Prudential and ThinkEquity, and his healthcare experience ranges from product design to corporate strategy at Searle and Baxter Healthcare.
He remains co-owner of the family farm in Illinois and is a graduate of the University of Chicago's Booth School of Business and the University of Illinois College of Engineering.
---
As nutrition guidelines evolve to reflect the latest nutrition science, food R&D leaders and marketers face both challenges and opportunities. This session will look at the cross-section of dietary guidance with consumer trends and values; the short- and long-term innovation opportunities afforded by the 2015 DGAs and highlight trends of what consumers are actually doing with the DGA recommendations.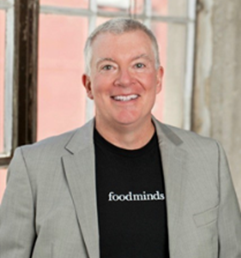 Bill Layden - CLICK FOR BIO
Partner & Founder of FoodMinds, LLC
Bill is a partner and co-founder of FoodMinds, LLC, a food and nutrition consulting and communications company that specializes in harnessing science, public affairs and communications to meet business and public health objectives.
Bill knows and loves food. He is recognized as a leader in food and nutrition policy and promotion and sought after around the globe by leading companies, brands and organizations for strategic counsel and insights.

Stephanie Mattucci - CLICK FOR BIO
Global Food Science Analysts, Mintel
Stephanie joined Mintel in 2013 as a Global Food Science Analyst based in Chicago. Prior to Mintel, Stephanie worked as a Food Scientist for an ingredients company.
She specialized in seasoning product development and provided integrated solutions along with technical expertise for customers in the food industry. She has a bachelor's degree in Food Science from the University of Wisconsin-Madison.
---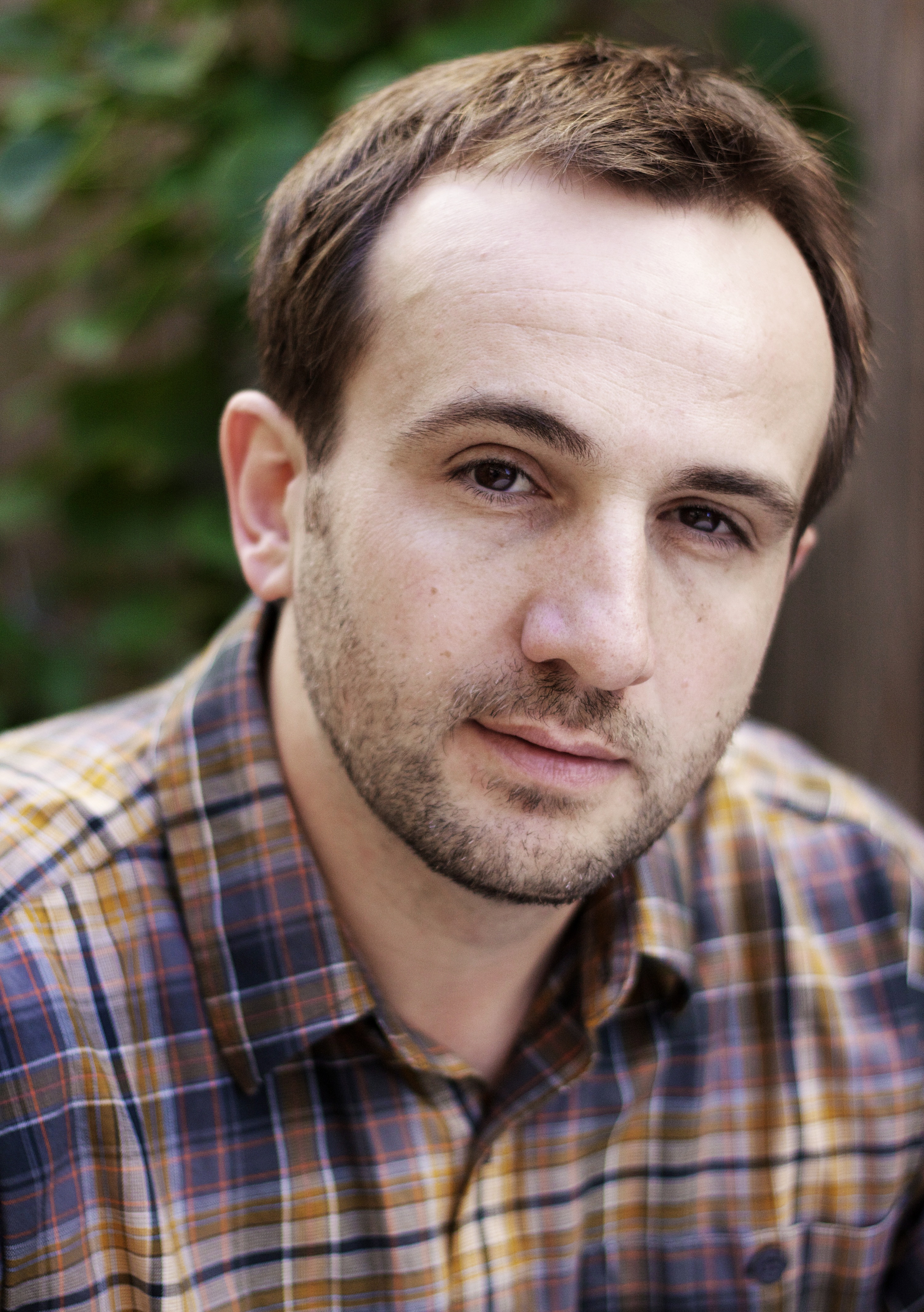 Josh Schonwald
Josh Schonwald is an award-winning journalist who has specialized in researching the future of food and agriculture for the past decade. He was a consulting editor for IFT's FutureFood 2050 website, and is a consulting producer on the forthcoming documentary, Food Evolution.
Schonwald's work has appeared in the New York Times, Washington Post, Time.com, and the Evanston-based writer is the author of The Taste of Tomorrow: Dispatches from the Future of Food — a critically-acclaimed look at the trends and technologies that could reshape the future of agriculture.
In addition to writing, Schonwald frequently discusses the future of food on radio and television programs in the United States and internationally. He has appeared on NPR's On Point, Science Friday, and the National Geographic documentary, The Story of Food.
Although he's at the mid-point of what he hopes will be a long career, Schonwald accepts that no matter what he does he'll likely always be known as "the guy who ate the Frankenburger." In August of 2013 in London, Schonwald took a bite out of the world's first in vitro hamburger; a five-ounce piece of meat grown from cow stem cells in a Dutch lab at the cost of $330,000.
---
Learn from the experts from job placement companies in the Food & Beverage Industry. Attend a panel discusion on Interview Best Practices & Tips.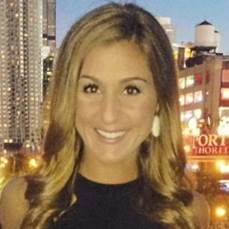 Brooke Binette
Medix Workforce Solutions - Recruitment Manager
Brooke has been at Medix for about a year and a half on the Scientific Recruitment side of Medix's business. Brooke started off as a Scientific Recruiter and was later promoted to her current role as a Recruitment Manager of Medix's recruitment team in Chicago. Brooke and her team, specialize in placing Quality, Regulatory and R&D Professionals within the Food & Beverage industry. These individuals range in skillset from entry-level BS and MS Recent Graduates all the way up to Director-level roles. Brooke is new to the CSIFT Section, but immediately volunteered to help out the Employment Committee.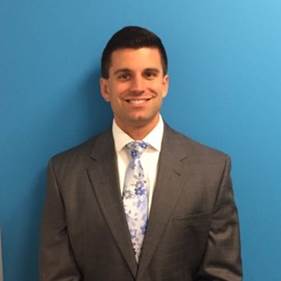 Anthony Hawrylicz
Medix Workforce Solutions - Sales Manager
Anthony has been at Medix for about two and a half years. He started his career with Medix as a Scientific Recruiter and then was later promoted into his current as a Sales Manager over Medix's Scientific Division here in Chicago. Anthony specializes in helping Quality, Regulatory and R&D teams within the Food & Beverage industry more quickly identify and on-board candidates. He has been a member of the CSIFT Section for a few years and recently decided to the lead with the Employment Committee.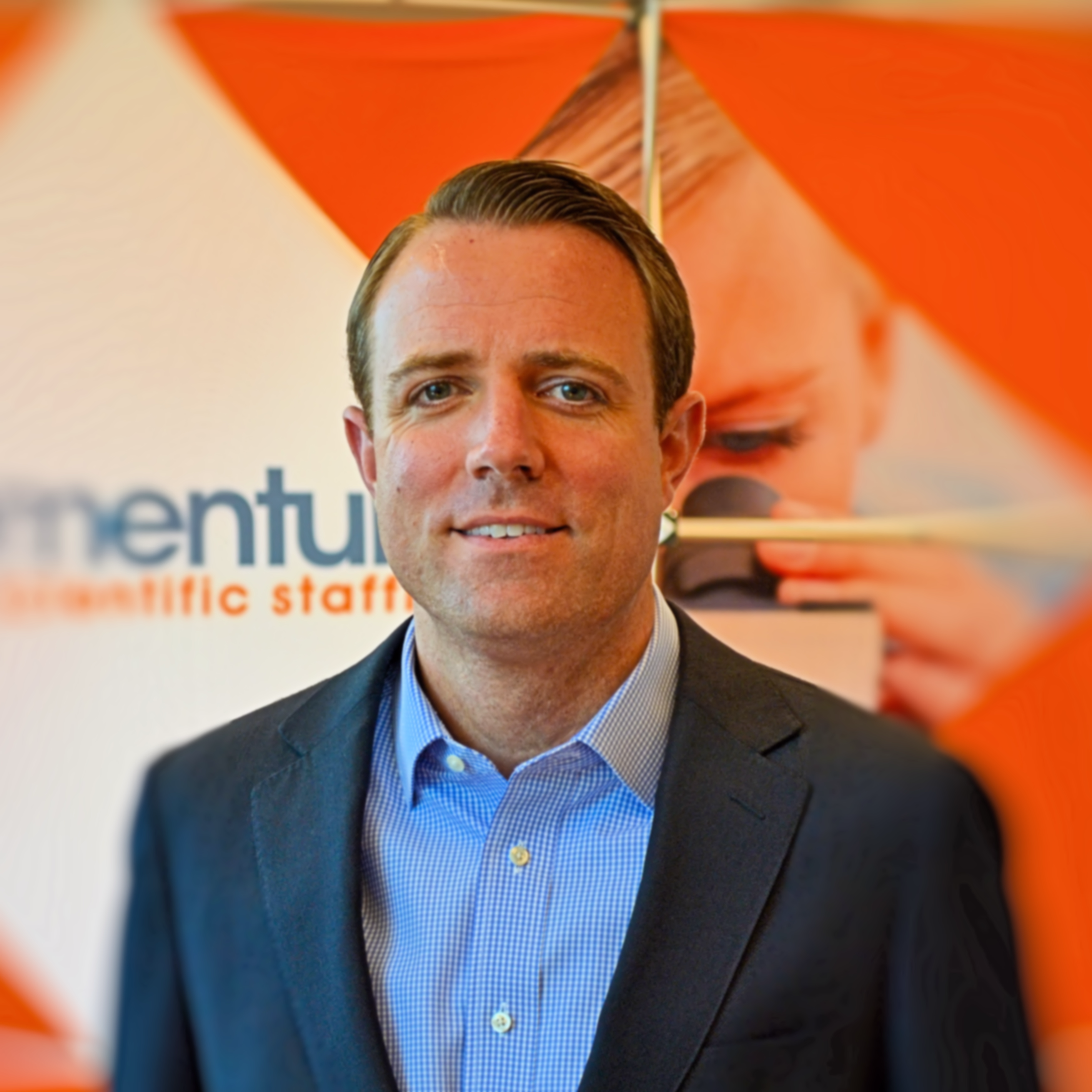 Todd Freund
Momentum Scientific
Todd Freund founded Momentum Scientific, a Chicago based scientific staffing company, in 2009. Since then Todd has grown Momentum into one of the most prominent scientific industry recruiting firms in Chicago. He has 15 years of food industry recruiting experience and is a former Chicago Section IFT Employment Committee Chair. He regularly consults large and small employers on recruiting approaches and serves as an industry advocate for Millennial employment strategies.

Catherine McCarthy
Lab Support - Senior Branch Leader
BS Chemistry
Catherine, our senior branch leader, has enjoyed a long tenure in scientific sales and recruiting. Since joining Lab Support in 2001, Catherine's recruitment efforts have been focused in the Chicago, Indiana, and Michigan regions. Prior to Lab Support, Catherine worked as a quality control analyst in the pharmaceutical industry and as a lab technician in an environmental laboratory. She graduated from the University of Illinois at Urbana–Champaign with a dual degree in chemistry and philosophy. Catherine routinely speaks to members of local university sciences classes and clubs on resume writing and career empowerment.

Cherie Morris
Aerotek Scientific, LLC - Sr Professional Account Recruiting Manager
Cherie has been a Senior Recruiter for Aerotek Scientific since 2008 where she specializes in positions within the Food Industry including Food Scientists, Analytical Chemists, Quality Assurance Specialists, and Regulatory Affairs Specialists. Prior to Aerotek, Cherie was a Food Scientist for Sara Lee Bakery and The Keebler Company. Cherie holds a Bachelors of Science degree in Food Science from the University of Illinois at Urbana-Champaign.
---
CSIFT has made arrangements with the following companies serving the Food & Beverage Industry as well as provided the opportunity for exhibiting companies to conduct onsite interviews from 2:00-5:00PM. Please review the company profiles and contact the appropriate representative to facilitate your career search. Include your resume and contact information in your email.
---
Visit the CSIFT Career Center to view job & internship openings. Post your CV or resume to be viewed by companies in the Food & Beverage Industry.