This talk will cover ways to look at grains, seeds, and pulses in a new light, as allergen free protein sources. Plant based protein trends and product launches will be covered, as well as specific information on ingredients such as quinoa, pumpkin seed, and garbanzo. Development of new products with these ingredients for a clean label protein boost and protein claims will be covered.
About Bay State Milling: Bay State Milling is a family-owned company with a strategic intent to support the growth of the next generation of grain-based foods in North America by providing the leading array of plant-based ingredients. Since 1899, we have proudly provided exceptional quality flour and grain products, and we continue to build on our legacy as we bring new supply chains and technologies into our realm of capabilities.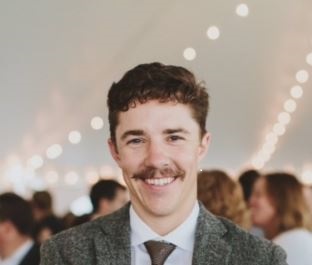 Brenden Olson
Supply Chain Manager
Brenden Olson is the supply chain manager for the Mini Milling and Blending division at Bay State Milling. He's responsible for the overall risk management of all their specialty grains and ingredients as well as developing and cultivating current and new supply chains. Brenden joined Bay State Milling in the summer of 2015 after spending 4.5 years with CHS Inc. His background and experience is diverse, as he's lived in North Dakota and worked at a grain elevator, traded durum, spring wheat, and soft wheat domestically and globally. Upon joining Bay State, Brenden purchased numerous classes of wheat and rye for Bay State's 6 flour mills. In the winter 2017, Brenden shifted into his current role within the Mini Milling and Blend division and moved to Chicago from Minneapolis. Brenden holds a Bachelor of Science degree in Applied Economics from the University of Minnesota.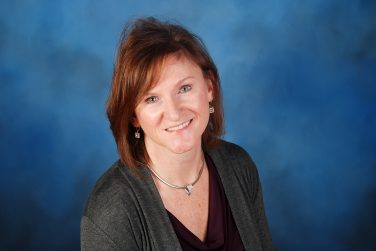 Colleen Zammer
Senior Director of Market and Product Development
Colleen Zammer is the Senior Director of Market and Product Development for Bay State Milling. She is responsible for the development and commercialization of new products to support the company's growth strategy in addition to demand creation for the comprehensive ingredient portfolio. Ms. Zammer joined Bay State Milling in 2010 after 21 years in the food industry in a variety of roles including product development, market development and sales leadership for consulting, beverage and ingredient companies. Ms. Zammer holds a Bachelor of Science degree in Food Science from Framingham State University and a Master of Science degree in Innovation from the D'Amore McKim School of Business at Northeastern University. She is a member of the Institute of Food Technologists and the Product Development Management Association.
Fees:
Until Thursday, February 7th
$25.00 Emeritus/Student Members
$50.00 Members/Professional Members (Unemployed Members/Professional Members can use voucher UNEMP-1010050 to save 50%)
$60.00 Non-members
After Thursday, February 7th
$30.00 Emeritus/Student Members
$60.00 Members/Professional Members
$60.00 Non-members

No refunds after Thursday, February 7th

Click to to open & close map of meeting

Click to view calendar

Click to view registered attendees

This program qualifies for IFT Certified Food Scientist (CFS) recertification contact hours (CH). CFS Certificants may claim a maximum of 1.5 CH for their participation in this program.