---
Address: Fogo de Chão Rosemont
5460 Park Place
Rosemont, IL 60018
Schedule:
4:00 - 5:00 PM - Executive Board Meeting
5:00 - 7:30 PM - Networking with Buffet Dinner
Please join us for an evening of food, fun, and networking! CSIFT invites you to join us for our Holiday Dinner Networking event. Enjoy wonderful food and company. We also will be running a Toy Drive for Toys For Tots. Please bring a toy to donate and we will donate them on behalf of CSIFT.
Toys and books should be new and unwrapped.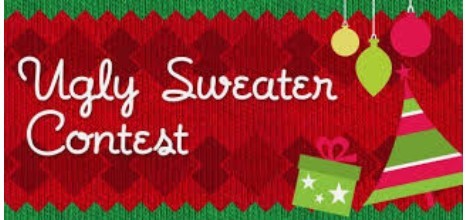 It's time to unpack your ugly sweater and wear it proudly at our December Holiday Party and Networking Event. You may be a lucky winner!
Fees:
Until Thursday, December 5th
$25.00 Emeritus/Student Members
$50.00 Members/Professional Members (Unemployed Members/Professional Members can use voucher UNEMP-1010050 to save 50%)
$60.00 Non-members
After Thursday, December 5th
$30.00 Emeritus/Student Members
$60.00 Members/Professional Members
$60.00 Non-members

No refunds after Thursday, December 5th

Click to to open & close map of meeting

Click to view calendar

Click to view registered attendees
Market Table and Feijoada Bar with seasonal salads, exotic vegetables, imported cheeses, smoked salmon, cured meats, Fogo feijoada (traditional black bean stew with sausage), seasonal soup, and more.
Brazilian Meal: Fire-roasted meats including Picanha, Alcatra(Top Sirloin), Fraldinha(Bottom Sirloin), Bacon Wrapped Steak, Bacon Wrapped Chicken, Pork, Lamb Steak, Chicken, Sausage, and Grilled Brazillian Cheese.
Cauliflower Steak: This is a thick slice of roasted cauliflower on a bed of asparagus and lentil-quinoa. We then garnish it with a grilled lemon and a ramekin of basil dressing. Sprinkled with freshly chopped parsley and grated parmesan.
Traditional Brazilian sides of warm pão de queijo (cheese bread), crispy polenta, mashed potatoes, and caramelized bananas.
Flan
Fountain beverages, coffee and tea included with dinner.
We use cookies and we also use Google Analytics. By continuing to use this site you consent to the use of cookies. You can view more info about this and personal data on our Privacy Policy page.