As consumers move from recession to recovery, their palate moves from comfort to confidence. Their food and beverage choices become more adventurous and playful. The first sign of this is being born as comfort fusion – the fusion between two or more familiar foods or beverages. Comfort fusion produces Hybrids and Mashups. An economic recovery is signaled by the return of fusion, deconstructed plates, molecular gastronomy, and other extremes.
Food industry players must understand the issues influencing food, flavor and beverage trends in order to successfully navigate them and uncover white space not yet explored. Layering trends is a technique which helps to lengthen the products lifecycle by strengthening its position in the market place and capturing more points of attraction for consumers. Participants will be able to better recognize and predict the opportunities and pathways for making food and beverage products and menu items successful in the marketplace. Participants will become familiar with the current and upcoming food and beverage trends and how to translate them into new products which can outlast the hype. Equally important is the ability to recognize and adapt to upcoming changes in trend direction as the recovery unfolds and to differentiate between long and short-lived trends. The session will conclude with future direction for companies to take and gap analysis to reveal white space for industry to move into.
Objectives:
Participants will be able to understand the issues pertaining to elements influencing food, flavor and beverage trends in order to successfully navigate them
Participants will be able to cross analyze trend information to generate actionable intelligence
Participants will be able to better recognized upcoming changes in trend direction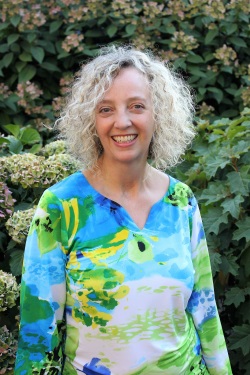 Suzy Badaracco is a toxicologist, chef, and registered dietitian. She holds a Bachelors of Science degree in Criminalistics, an Associates degree in Culinary Arts, and a Masters of Science degree in Human Nutrition.
Suzy has worked as a trends forecaster for food industry clients since 1992. Suzy has been trained in military intelligence, chaos theory, and predictive analysis techniques used by both corporate and government bodies and has been practicing trends intelligence and predictive forecasting for more than 15 years.
Using these techniques, she has been able to successfully predict and profile government, technology, adversary and ally, food, flavor, consumer, industry, and health trends.