Speaker Panel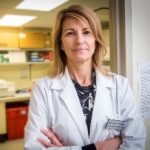 Britt Burton-Freeman, Ph.D., Professor and Chair of the Department of Food Science and Nutrition at the Illinois Institute of Technology (Illinois Tech) and Director of the Center for Nutrition Research.
Dr. Burton-Freeman's research interests are in addressing risk factors of cardio-metabolic disease through dietary approaches focused on whole foods and their unique nutritional/bioactive attributes. Her interest's lies at the intersection of food's physical-chemical properties and their impact on human physiology including the dynamic relationship with the gut microbiome affecting human health status.
Dr. Freeman also co-leads a nutrition and health initiative with food industry partners and government collaborators to provide critical science that supports policy and dietary recommendations promoting nutritional quality and healthy food choices.
Dr. Burton-Freeman is actively involved in multiple professional societies dedicated to health and disease abatement, publishes in top journals and is co Editor-in-Chief of Nutrition and Healthy Aging. She received her PhD in Nutritional Biology and completed a postdoctoral fellowship in Internal Medicine at UC Davis.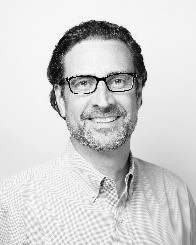 Jeff Grogg, Managing Director, JPG
Jeff founded JPG in 2009 to create a paradigm shift in the success-rate of new food products by integrating break-through innovation, operations know-how, and focus on business results.
With three decades of experience guiding food & beverage brands of all sizes, Jeff is a sought-after thought leader and has spoken at conferences in the United States, Canada, and Europe on topics such as The Future of Health Foods, Commercializing Innovation, and Innovation in a Troubled Economy.
He is a board member of This Saves Lives and King Arthur Flour and co-founder of Cask & Kettle.
Mihai Hogea, Co-Founder and Head of Design, Pepper Life
Mihai Hogea is a designer and entrepreneur with over a decade of experience in industrial design, product development, and strategic design.
Throughout his diverse career, he has collaborated with clients of all shapes, sizes, and categories that range from Fortune 500 companies to universities and early-stage ventures.
Many of the products he has supported have been recognized by international design awards including iF Design award, Red Dot, IDEA and Good Design and he holds over a dozen design and utility patents.
Mihai is the co-founder and Head of Design at Pepper Life, where he is currently responsible for the company's product and creative vision. Pepper is a nutrition management platform that uses connected hardware and analytics tools to empower people to better log and manage their personal nutrition. Pepper debuted at CES in 2019, and has been featured in WIRED, Cnet, Chicagoinno, and The Spoon. Through Pepper, Mihai has participated and graduated from both the 2019 Brinc Poland IoT hardware accelerator and 2020 Techstars-BSH Future Home accelerator.