8:30 - 9:30 AM: Opening Keynote: Future Proofing the Packaged Food Industry with Science and Sensibility
9:40 - 10:25 AM: Breakout Sessions - Track 1: Technologies in Upcycling and Valorization of Food Waste
9:40 - 10:25 AM: Breakout Sessions - Track 2: Balancing Consumer Interest in Gut Healthy Foods with Science
10:35 - 11:20 AM: Breakout Sessions - Track 1: Changing Public Opinion of Maligned Food with Science
10:35 - 11:20 AM: Breakout Sessions - Track 2: Nutrition for Immune Health
11:30 - 12:30 AM: Closing Keynote Panel: Digital Transformation of the Food Industry: Issues in Food Safety, Manufacturing and Cyber Security
---
This non-commercial presentation is a call-to-action for food scientists and all stakeholders in the food industry on the brink of being disrupted by misconceptions and bad science along with suggestions of steps to confront these challenges to mitigate the risks of unintended consequences.
Case studies and real-world examples will hopefully, inspire new product developers, manufacturers and marketers to take advantage of opportunities emerging from current events, evolving consumer behavior, and possible changes in regulations to future proof the food industry.
We will share:
How misinformation has changed consumer behavior
Opportunities emerging from the impact of the misconceptions on the supply chain
Disruptions driving reformulations and brand guardrails
Technical realities and unintended consequences
Successes and lessons learned from failures
Closing thoughts
Resetting the market and influencing consumer demand with science and sensibility
The audience will:
Learn about mining prevailing gross misconceptions and misinformation about packaged foods for new opportunities for food and ingredients.
Understand the technical realities of food production and labeling for misinformed professionals and influencers in the health and wellness world.
Understand the implications of misinformation relative to product development, food health claims, and consumer demands and gain insights on how to counter them with science and sensibility.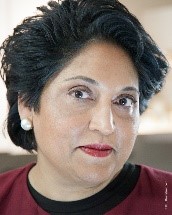 Kantha Shelke, Principal
, Corvus Blue l Senior Lecturer, Johns Hopkins University
LinkedIn
Kantha Shelke, Ph.D., CFS, is principal at Corvus Blue LLC, a food science and research firm that expedites development and commercialization of products and technologies to create market demand for honestly healthful foods and teaches food safety regulations at Johns Hopkins University.
Kantha held senior positions at ACNielsen, Ben & Jerry's, Continental Baking and Grand Metropolitan and founded Corvus Blue LLC in 2000 to help food companies at the intersection of science and business to maximize opportunity and minimize risk.
She is a senior lecturer in Johns Hopkins's Food Safety Regulation Master of Science Program, a visiting professor at the Department of Food Science and Nutrition, at Management Center Innsbruck (MCI) in Austria., and serves on the Faculty Advisory Board on Food and Agriculture at McGill University, Montreal, and on the Faculty Advisory Board at Southwest College of Naturopathic Medicine, Tempe, Arizona
Kantha is a contributing editor for Prepared Foods magazine, and PLMALive! video magazine. She is passionate about advancing the understanding of food science, nutrition, food law, and culinary arts with science and sensibility.
---
Breakout Sessions: Track 1 – Food Transparency for Trust - Where does our food come from? What impact does t have on the planet? What's in it and how is it made?
Every year, about a third of the total food produce in the world (about 1.3 billion tones) is wasted (FAO, 2011), which can pose serious environmental stress and pollution. Valorization technologies prevent this problem with conversion of agri-food wastes to value-added products. In the majority of the instances, agri-food wastes remain underutilized and find potential application only as bio-compost or as bio-fuel.
Food processing industrial wastes include bioactives such as dietary fibers, pigments, essential minerals, fatty acids, antioxidant polyphenolic compounds, etc., and require green approaches to obtain these value-added compounds. Developing extraction and purification technology crucial to valorize high-value ingredients from agricultural residue as naturally sourced and health-forward solutions for food manufacturers.
The use of these innovative, sustainable, and green extraction technologies supports high-quality extraction that is reproducible and easy to handle, with lower environmental impact.
The audience will:
Be able to describe food waste problems, the environmental impacts of underutilized food waste and benefits of upcycling.
Be able to recognize the market opportunity of the value-added compounds.
Become familiar with current extraction technologies.
Recognize the need for a more innovative and green extraction technologies.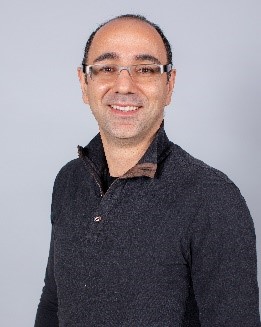 Mohammad Chegeni
, Principal R&D and Analytical Scientist, AgriFiber Solutions, LLC
LinkedIn
Mohammad leads early-stage R&D, analytical science, and technology transfer to facilitate our innovation platform at AgriFiber Solutions. His background includes extensive experience in tailoring carbohydrates to meet market needs, most recently with Dupont Nutrition, the Complex Carbohydrate Research Center and the Whistler Center for Carbohydrate Research.
Consumers are increasingly interested in the journey of their food – where and how it was produced, and how it affects both the body and planet. At the same time, public opinion about food is frequently shaped in the absence of science - or all too often, it's shaped in contrary to science. Now more than ever, it is critical to set the record straight. Where to begin?
Dr. Tia Rains and Chef Christopher Koetke have spent a large part of their careers doing just that – setting the record straight for various foods such as soy, eggs, Asian carp, and MSG.
In this presentation, they will share insights on strategically reshaping public opinion through communicating science and storytelling. Additionally, they will share examples of success where science was translated to consumers in an approachable way - through experiential cooking and engaging in taste experiences.
The speakers will:
Define strategies for resetting public opinion to match scientific realities.
Identify techniques for communicating science in an approachable and flexible way, based on the audience.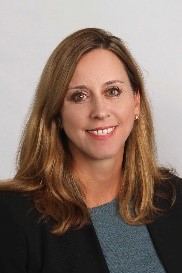 Tia M. Rains
, PhD, VP of Customer Engagement & Strategic Development, Ajinomoto Health & Nutrition North America.
LinkedIn
Dr. Rains serves as a health and nutrition advocate within the food and nutrition industry focused on the design and implementation of nutrition research and subsequent translation of new findings into accurate communications that advance human health.
For the past 20 years, Dr. Rains has held research and communications roles at several organizations in the food and agriculture sector. Most recently, she was Executive Director of the Egg Nutrition Center, the scientific research and health professional education arm of the American Egg Board where she administered a $2 million research grant program and directed professional communications. She also led the Metabolic Sciences group at Biofortis Clinical Research, leading the design and interpretation of clinical trials for the food and pharmaceutical industries.
Dr. Rains started her career at Kraft Foods, holding various positions within the Research and Development organization over 9 years where she contributed to product development, regulatory, and strategic health and wellness initiatives.
Tia obtained her PhD in Nutritional Sciences from the University of Illinois and her BS degree in Food and Nutrition from Arizona State University while competing on the swim team as a scholarship athlete.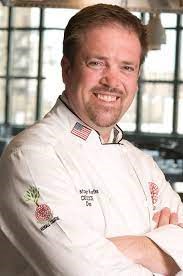 Chef Chris Koetke
, Corporate Executive Chef, Ajinomoto Health & Nutrition North America, Inc.
Chef Christopher Koetke formerly served as the executive director of the Kendall College School of Culinary Arts, in Chicago, and vice president of culinary arts for Laureate International Universities, where he was responsible for strategic leadership of culinary arts programs throughout the Laureate network.
Koetke is a well-known expert on culinary matters, especially given his global travels experimenting with ingredients and flavors worldwide. In 2010, he was given the inaugural Chefs Collaborative Pathfinder Award for his work in making sustainability mainstream both within foodservice operations and education and serves as the Chair of the Feed the Planet Committee of Worldchefs.
---
Breakout Sessions: Track 2 – Immune System Nutrition - How does the immune system work? How do we support it with nutrition and food science?
Gut health is top of mind for consumers, with Google searches for "microbiome" almost doubling since 2016. As more research emerges on the microbiome's role in supporting not only digestive health but also immune, cognitive and metabolic health, interest will continue to grow.
Given the emerging nature of the science surrounding the microbiome and health, food scientists' role in communicating and educating on gut-healthy foods' potential benefits is pivotal. Consumer demand and interest in probiotic and prebiotic foods must be balanced with precise and rigorously-backed science, not conjecture or unsubstantiated health benefits.
The speaker will:
Discuss the current state of science on the microbiome, food, and overall health.
Examine consumer insights and interest related to the gut microbiome and nutrition. It will also discuss consumer understanding and knowledge of prebiotics and probiotics' health benefits.
Offer insight into how food and ingredients companies can accurately communicate the health benefits of gut-healthy foods to the public.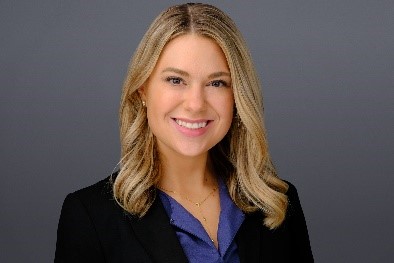 Hannah Ackermann
, Registered Dietitian & Corporate Communications Manager, Comet Bio
LinkedIn
As a Registered Dietitian, Hannah uses her expertise in food and nutrition to help Comet Bio educate consumers and tell its ingredient story. Prior to joining Comet Bio, Hannah worked in nutrition communications at leading global market research and public relations firms.
Hannah holds Bachelor's degrees in both Nutritional Science and Journalism from Indiana University, Bloomington, and a Masters of Business Administration in Marketing from Dominican University, Chicago.
Consumer interest in immune health has skyrocketed because of the pandemic. Today, immune health has migrated to being a central component of basic nutrition.
Foods play an important role in immune health – both directly through activation of the immune system, and also indirectly, through effects on anxiety, stress and sleep – emotional wellbeing – these also affect immune function.
Foods can enhance immune function – and these are the functional foods, but foods can also impair immune function. The science of foods for immune health continues to evolve – it's the bioactive components in foods which affect immune function - from important vitamins and minerals such as Vitamin C and D, and zinc, to the polyphenols and other bioactive components of plant-based foods – all of these have been shown to have immunomodulatory effects.
We will discuss the science behind functional foods and discuss the relationship between bioactive components in foods and immune function.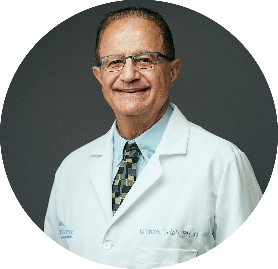 Dr. Michael Lelah
, Chief Science Officer, NutriScience
LinkedIn
Michael Lelah, Ph.D., Chief Science Officer, NutriScience Innovations. Dr. Lelah is an accomplished scientist in the science, quality, and regulatory aspects of natural products, food, nutrition and dietary supplements. He has developed hundreds of commercial products, and has also been active in industry organizations by providing his scientific expertise.
---
The digitalization of the food industry creates many avenues for advancing food safety and productive efficiencies for plant operations but as powerful as the upsides may be, the security issues that come with it weigh heavy on the whole industry. Recently, breaches in a large meat processor's operational security have highlighted the apparent vulnerabilities to outside forces.
In this session representatives from industry processors, digital technology enablers, food safety organizations, and academia will discuss the impact of digitalization, what's holding it back and what myths along the supply chain and in the consumer's mind can be dispelled to build trust across the food ecosystem to take the necessary transformation of the industry forward.
Panelists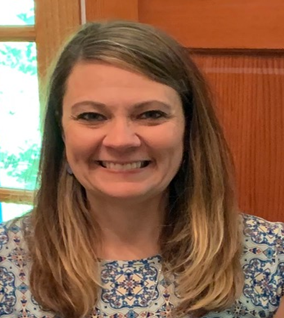 Holly Anderson, Head of Quality Excellence
Kraft Foods
Holly joined Kraft Foods in 2001 where she has spent the last 20 years building a career in quality. She spent the first 7 years in manufacturing before joining the corporate quality team. Her experience in manufacturing helped to build a strong foundation that has helped her in her corporate quality career and she believes that it is a fundamental must for emerging leaders in Quality. She has held various different roles in the areas of Manufacturing Quality, IT, Category Quality, Sanitation, Quality Improvement, Recall Management and Leadership. Most recently her role has expanded to the Head of Quality Excellence where she is responsible for all central quality functions supporting North America. She acts as the liasion for between North America and the Global Quality Center of Excellence. This role was developed to support a collaborative network. She is passionate about quality and always puts the consumer first when dealing with a quality issue. She strives to lead with integrity and empathy to be the calm within the storm. She uses courage and judgment to take appropriate risks in order to protect the consumer and the company reputation and brands.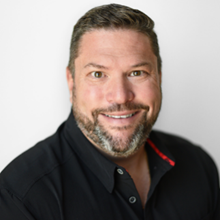 Claude Archambault
, Vice President, Worximity Technology Inc.
www.worximity.com
carchambault@worximity.com
Claude Archambault is Vice President of Strategic Development for Worximity Technology Inc. With 10 years' experience in manufacturing, with a notable focus in the food industry. Recognized as a manufacturing expert, he sits on many boards for the food industry with top North American leaders and is often invited as a conference speaker.
Prior to joining Worximity, Claude spent 20 years as an entrepreneur in the food industry, as the General Manager of an Operational Lean Consulting Firm and as a Director of a corporate retail chain and store.
As a Green Belt in Operational Excellence, Claude has won the Privileged Provincial ARQ Award for outstanding development and ambassadorship for the food service industry.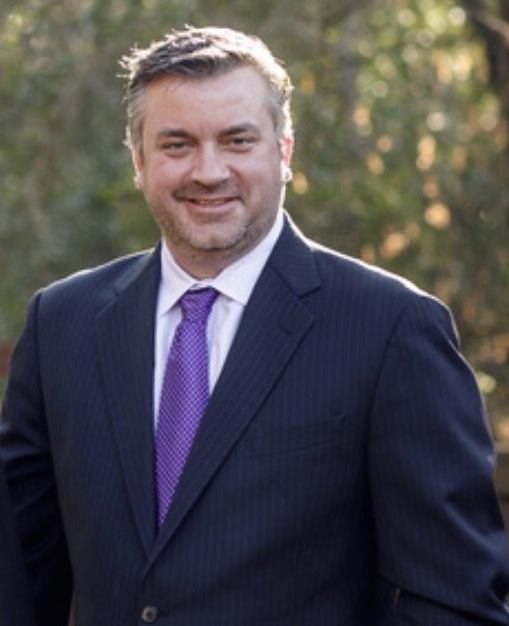 Matthew Botos
, CEO and Founder of ConnectFood
Matthew Botos is the CEO and Founder of ConnectFood. ConnectFood (https://connectfood.com) offers a step-by-step food safety plan generator to help companies comply with food safety regulations and the Food Safety Modernization Act. ConnectFood provides On-Demand plan reviews from a national network of food experts.
Matthew Botos is the former Director of the Illinois Center for Food Safety and Technology, a non-profit consortium of Illinois food companies, regulatory personnel and academics focused on food safety and the advancement of science and technology for both local and global food sources.
Mr. Botos is currently on the Food Safety and Preventive Controls Alliance (FSPCA) International Subcommittee and Chairman of the FSPCA annual conference. He is also one of approximately 30 approved Train the Trainer instructors of the FSPCA Lead Instructor program launched in October 2015 and has taught over 1000 of the nation's leading food safety experts.
Mr. Botos is a former officer at The Institute of Food Technologist, a member of a business advisory board for The Civilian Research and Development Foundation, a member of the Illinois Agricultural Terrorism Task Force, and is a Senior Advisor for the Illinois Biotechnology Innovation Organization.
Mr. Botos brings extensive experience in aseptic manufacturing and extended shelf-life products, packaging products, and heat exchanger systems. He continues to work with food and life science companies to adapt to the ever-changing landscape of new processing technologies and the challenge of adhering to Good Manufacturing Practices to combat both intentional and unintentional food supply contamination. Mr. Botos was also a participant in several government sponsored initiatives that included international programs for-and-with the USDA and USAID specific to the Middle East and the former Yugoslavia.
Mr. Botos received his Bachelors of Science in Agricultural and Biological Engineering from Purdue University with an emphasis in thermodynamics and kinetic modeling of foods and pharmaceuticals.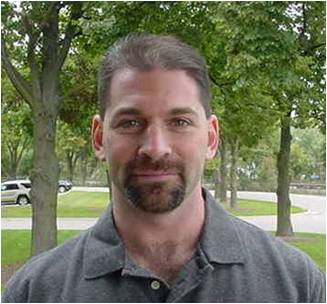 David Clifford
Director of Food Safety for Nestle USA
David Clifford is the Director of Food Safety for Nestle USA, leading a team of food safety professionals to provide support, leadership and capability building in operational food safety, compliance, and hygiene systems. David is a global subject matter expert for Nestle for HACCP, Food Allergens, Listeria control and prevention, and Food Safety Risk Assessment. Over his 32 years with Nestle he has held many technical and operational roles, both domestically and internationally.
David has a microbiology degree from The Ohio State University, as well as a Master of Business Administration. He has served as an instructor for both private and public courses on allergen control in food manufacturing, pathogen management and HACCP. He also has provided training to facility investigators of the US FDA in support of the Food Safety Modernization Act implementation.
Some of the industry organizations he is active include the Food Allergen Resource and Research Program (FARRP/University of Nebraska), the University of Georgia Center for Food Safety, Partnership for Food Safety Education (PFSE), the Institute for Food Safety and Health (IFSH),and FMI The Food Industry Association.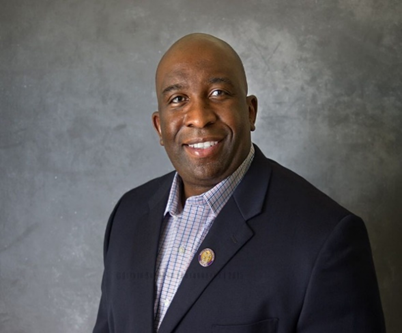 Calvin Nobles, Ph.D.
, Department Chair and Associate Professor, Information Technology and Management College of Computing, Illinois Institute of Technology
Calvin Nobles was recently appointed the Department Chair and Associate Professor of Information Technology and Management at Illinois Institute of Technology. Previously, he worked as Vice President supporting Information and Cybersecurity at Wells Fargo.
Dr. Nobles is a cybersecurity professional and human factors practitioner with 25 years of experience. He is a retired naval Cryptologic Warfare Officer. He is actively involved in the cybersecurity community, volunteering with multiple professional associations, conducting research, and speaking at venues around the country on cybersecurity.
He recently completed a Cybersecurity Policy Fellowship with the New America Think Tank in Washington, DC. He earned Doctorates of Philosophy in Management and Engineering Technology, Human Factors, and a Doctorate in Business Administration from Temple University.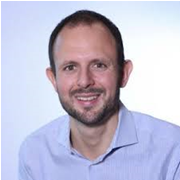 Davide Picciotto, Innovation Director - Consumer Products
Siemens Digital Enterprise
Davide joined the exciting journey of the Siemens Digital Enterprise in early 2015 as Thought Leader in the Consumer Products space and is now globally responsible for the Siemens digitalization activities in the related industry verticals. Previously he has been leading the Siemens US MES Food & Beverage team. His background is in the Manufacturing Execution space, but his focus has grown over time to cover Automation, MOM, PLM and now the broader software and hardware digitalization space. Davide has an excellent knowledge of all the technologies used in digitalization and of the value of applying them to industrial processes and has focused a lot of his attention in the manufacturing and economics of the vertical industries linking ROI, financial KPIs and qualitative benefits to manufacturing processes. Davide has earned a Master Degree in Communication Engineering at the University of Genoa, IT and lives in Chicago, IL
Moderators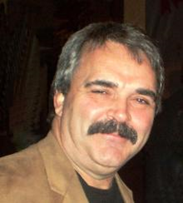 Will Maurer
, Industry Professor, IIT Dept. Industrial Technology Management, College of Computing
Will Maurer, Industry Professor and Outreach Coordinator in the Industrial Technology and Management program, College of Computing since 2007. Most recently he was the architect in developing and maintaining the partnership with DMG Mori, the leading metal OEM in the world.
The company has located a state-of-the-art 5-Axis digital CNC machining center on campus which is supported with the development of two new manufacturing classes for both undergraduate and graduate students.
He is the instructor for Industrial Project Management, Performance Management in Food Operations, The Industrial Enterprise. Contributor to developing classes Smart Factory Automation, Lean Manufacturing, Advanced Metals Manufacturing, New Product Development, and Operations Management.
During his time at IIT, he was the leader of 30+ student immersion projects (IPROs) for companies that include A. Finkl and Sons, The Marmon Group of Companies, Labriola Bakery, Illinois Blower, Quam- Nichols and many more. Each company has made charitable donations to IIT to sponsor the work.
Prior to joining IIT, Maurer served in the roles of management consultant and then as plant manager, project manager, production manager and industrial engineer during his 16-years in manufacturing.
He is a graduate of University of Illinois and Keller Graduate School of Management
He lives with his wife Gina in Lemont, IL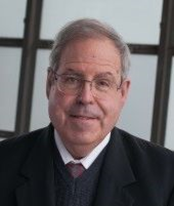 Armand Paradis
, Director of Student/Industry Relations in the IIT Department of Food Science and Nutrition (FDSN)
LinkedIn
As Director of Student / Industry Relations in the IIT Department of Food Science and Nutrition (FDSN), he connects student career interests with the hiring opportunities of the food industry. As Adjunct Industry Professor, he lectures in FDSN 508 Food Product Development, in FDSN 535 Food Operations Performance Management.
He has over 30 years of food industry experience working in the field of product development and food processing for multinational corporations such as Unilever, PepsiCo, and Linde/Praxair.
He received his Bachelor degree in Biology from Northeastern University, Boston, MA, an M.S. in Food Science and Nutrition from the University of Massachusetts, and his M.S in Food Engineering also from the University of Massachusetts.