Join Over 500 Exhibitors & 3000 Attendees
Join more than 3000 food industry professionals from the Chicago area at the nation's largest regional food industry symposium and expo.
Close out the day with a flourish by sharing drinks and a variety of tasty hors d'oeuvres with industry friends and associates.
Attendance is FREE!
Click here to register
Preview Exhibitors!
Check out our online exhibitor guide and map to get a preview of our exhibitors.
View the Booth Map
Search and Download Exhibitors!
You can enter search criteria for exhibitors and also download a list in Excel of your search criteria.
Search/Download Exhibitors
Hotels
Check out our recommended Hotels for this year's expo.
Hotel Information
Sponsorship
Learn about becoming a Sponsor of the Expo and the benefits your company receives.
Sponsorship Information
Symposium
View the Symposium schedule and register to attend.
Symposium Information
Special offer from Five Roses Pub!

Located just minutes away from the Stephens Center, Five Roses Pub is a perfect place to take a dinner break.
Any Expo & Symposium Attendees can show their badge at the Pub and receive a 15% Convention Discount off their dining tab!
Click
here
for directions and
here
for their happy-hour promotion.
For Online Exhibitor Guide
> click here
For Exhibitor Registration Information
> click here
View the 2019 Buyer's Guide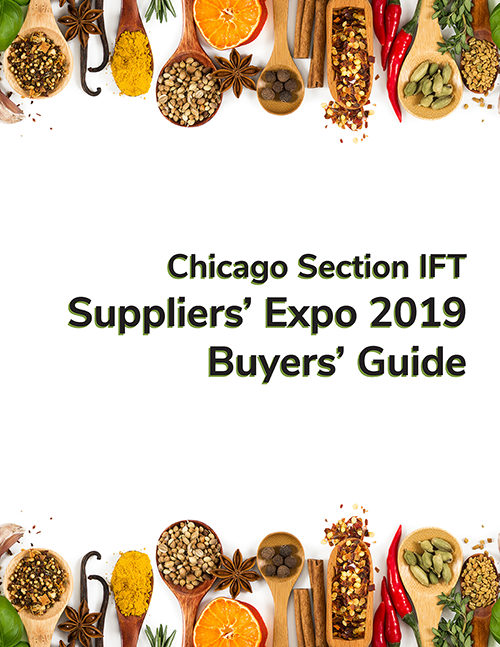 click the icon to download exhibitor guide
Directions for Parking
It is a large venue and easy to get lost. Check the parking and walking / skyway directions for more information. There are also Shuttles from Airport and local hotels.

Click to open map of Donald E. Stephens Center

Click icon to view calendar
Schedule
12:00-5:30 PM: Suppliers' Expo
5:30-6:30 PM: Social Hour

Future Show Dates

Social Hour
Finish out the day with a flourish by sharing drinks and a variety of tasty Hors D'oeuvre with industry friends and associates, from 5:30 PM to 6:30 PM.