Dinner Meetings


April Dinner Meeting with AACT
Meeting Information


Nutrition, Health, & Wellness at Kraft Foods

Join members and friends of Chicago Section IFT as we welcome Dr. Richard M. Black, VP of Global Nutrition and Chief Nutrition Officer at Kraft Foods. Dr. Black's presentation will be centered on the topic of Nutrition, Health, and Wellness at Kraft Foods.

Also, come early and attend the AACT Suppliers' Night! Members and guests have the opportunity to attend the AACT Suppliers' Night. Free Admission! Come early to visit with exhibitors, see a chocolate demonstration, participate in periodic raffles, and enjoy compliementary hors d'oeuvres. Show begins at 3:00 PM.

$55.00 Members (Salmon $10.00 more)
$65.00 Non-members (Salmon $10.00 more)
(Join today for only $15.00!)
$22.50 / 32.50) Student Members, Emeritus Members, & Unemployed Members (use voucher #UNEMP-1010050)

Schedule:
3:00 - 6:00 PM - AACT Suppliers' Night and Chocolate Demonstration
4:00 - 5:00 PM - Executive Board Meeting
5:00 - 6:00 PM - Social Hour with cash bar and Appetizers
6:00 - 7:00 PM - Dinner and Announcements
7:00 - 8:30 PM - Speaker Presentation by Richard M. Black, Ph.D.

When:


| | |
| --- | --- |
| Monday April 9, 2012 | |

Where: Marriott Oakbrook
1401 W. 22nd Street, Oakbrook IL 60521
View Larger Map

Register Now!
About the Speaker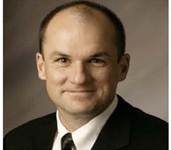 Dr. Richard Black, Kraft Foods
Research in a Large Food Company:  Challenges in Public Trust
It is widely recognized that industry funded research assessing the benefits of a particular product are often viewed with a great deal of skepticism by many in the public health community and other academic research foci, if not outright disbelief.  This remains true regardless of whether or not the research is published in a peer-reviewed journal.  Such bias against industry science may often extend to the scientists themselves, preventing service on government panels (e.g. Dietary Guidelines Advisory Panel) or respected not-for-profit institutions (e.g. various Institute of Medicine panels).
However, there are areas where food industry scientists are broadly respected and represent the cutting edge of science, for instance research in food safety.  This has lead me to question why some industry funded research is assumed to be entirely self-serving and therefore questionable, while other industry funded research is accepted openly and disseminated widely.  A profit motive for one (say, health benefits) but not the other (say, safe food) is not an acceptable answer, since selling a safe food product has a clear and direct link to the financial success of that product. 
It appears that there is a spectrum of "believability" for industry funded research.  Through a review of three different research projects, I will explore this spectrum to illustrate the complex challenges faced by the food industry, and possibilities for addressing these challenges.
Richard Black joined Kraft Foods in February, 2005 as Vice President of Global Nutrition, and Chief Nutrition
Officer. In this role, Richard is responsible for leading corporate-wide nutrition programs: developing strategies,
guidelines, and portfolio improvement opportunities; and providing overall accountability for nutrition research,
nutrition communications, and nutrition business applications. Richard is a member of Kraft's internal Worldwide
Health and Wellness Committee, and also leads the Worldwide Health and Wellness Advisory Council engaging with independent experts in key health and wellness disciplines.
Prior to joining Kraft, Richard has represented different organizations in a variety of technical/research positions. Most recently, he was Executive Director for International Life Sciences Institute North America in Washington, DC, a not-forprofit institute conducting research in nutrition and food safety. As Head of Nutrition Research, Richard worked at the Novartis Consumer Health Center in Switzerland guiding research in medical, health, and functional nutrition. At Nestle in Canada, Richard was Director of Scientific/Regulatory Affairs and Manufacturing Services where he gained product development and regulatory experience. With the Kellogg Company, Richard started as a Research Nutritionist in Battle Creek, subsequently becoming Manager of Nutrition & Scientific Affairs at Kellogg Canada.
Richard was born and raised in Canada. At McMaster University, he received Bachelor of Science degrees in Psychology and in Chemistry, and completed his Ph.D. in Psychology. At the University of Toronto, Richard did a post-doctoral fellowship in the Departments of Nutritional Sciences and Psychiatry, Faculty of Medicine, and subsequently served as Assistant Professor in the Department of Nutritional Sciences.
Richard is a member of the American Society of Nutrition, Institute of Food Technologists, The Obesity Society, as well as various food industry trade associations. Richard also served on Health Canada advisory panels, developing policy on health claims, and policy on addition of micronutrients in food.
Dinner Meeting Menu
Salads: Fresh Green Salad, Roasted Pear, Pecans and Goat Cheese with White Balsamic Vinaigrette
Choose from one of the following entrees:
Herb Roasted Chicken Onion Confit, Port Wine Sauce
Scallion Crusted Salmon Tangerine Horseradish Beurre Blanc
Crimson Lentils with Asparagus, Peas, and Roasted Oyster Mushrooms
Dessert: Lemon Meringue Pie, Blueberry Compote
For more information:
Program Information contact: Vijay Arora Program Chair and Chair Elect, (847) 646-5146
Meeting Registration contact: Marty Roth, Chicago Section IFT BusinessOffice, (630) 916-4960


Future Meetings:
| | |
| --- | --- |
| | |
| May 14, 2012 | Tanner Lecture |